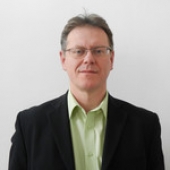 You are warmly welcome in Kőszeg! Please feel free to write, to call and to visit us, we are destined to stand by You. There are plenty of tiny ideas to enhance your stay in Kőszeg! And, luckily, every Kőszeg citizen is a secret colleague in Tourinform :)
Tourinform Kőszeg
Kőszeg awaits You with thousands of tiny marvells! It's really good to discover all, so you can spice your Holidays perfectly!
Everything you wanted to know about Kőszeg and the Naturpark
TOURINFORM provides You with KŐSZEG BROSHURE, NATURPARK MAP, and further INFORMATION LEAFLET.
Downloads
TOURINFORM assists you at the desk, in writing and by phone! Castle and Museums Personnel are also ready to give you information.
Contact us:
Tel: 0036-94-563-120
Email: tourinform@koszeg.hu
www.koszeg.hu
www.naturpark.hu
TOURINFORM happily issues the NATURPARK CARD to all Guests who have official accomodation in Kőszeg 3 nights or more. This NATURPARK CARD may also be required at the accomodation. 33 fine service providers give rabat and deductions to our Guests!
TOURINFORM Office is right on the Main Square. It is a perfect starting point to discover Kőszeg. There are two more TOURINFORM points to help your orientation: one is at the Jurisics Castle, one is at Táblaház street.
Opening hours
TOURINFORM OFFICE

KŐSZEG, Main Square (Fő tér) 2.
Monday – Friday 09:00 – 17:00
Saturday 09:00 – 13:00
TOURINFORM POINT-1

Natúrbolt, Rajnis str. 9. Jurisics Castle small tower.
Monday – Sunday 10.00-17.00
TOURINFORM POINT-2

Flower Court (Virágudvar), Táblaház str. 11.
Tuesday - Sunday
10.00-12.00 and 14.00-18.00
More pages